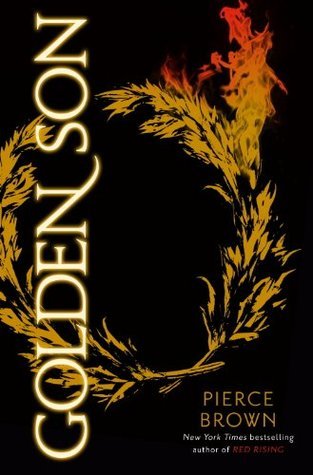 Title: Golden Son (Red Rising #2)
Author: Pierce Brown
Publisher: Del Ray (Random House)
Published: January 6th 2014
Pages: 464
Rating: 5 Stars
Goodreads Synopsis:
With shades of The Hunger Games, Ender's Game, and Game of Thrones, debut author Pierce Brown's genre-defying epic Red Rising hit the ground running and wasted no time becoming a sensation.
Golden Son continues the stunning saga of Darrow, a rebel forged by tragedy, battling to lead his oppressed people to freedom from the overlords of a brutal elitist future built on lies. Now fully embedded among the Gold ruling class, Darrow continues his work to bring down Society from within.
A life-or-death tale of vengeance with an unforgettable hero at its heart, Golden Son guarantees Pierce Brown's continuing status as one of fiction's most exciting new voices.
Just know that writing this review was not easy. Again, I have gone off on one of my usual rambles so apologies for the length. It also spoiler free as always.
The Plot:
Right up until the end of this book I was planning on giving this book a 4.5, half a star lower than Red Rising. Red Rising was action-packed, like non-stop, edge of your seat, scheming, fighting, fleeing, butchering and murdering, hiding in dead horses bellies action. So you know the good kind. Golden Son was a lot slower to get into the action, but when it did it was fantastic, I just wish there was more of the fighting rather than moments leading up to the fight. This is by no means to say that the action was lacking, it just wasn't as strong as the first book. My favourite action scene by far was the Iron Rain, there was something so beautiful yet so tragic about it. Oh, and if you thought you left the plot twists in Red Rising, get ready for plot twist after plot twist that you will NEVER see coming.
That leads me onto the Writing:
Brown's writing is just absolutely beautiful. The Iron Rain scene alone is proof of his talent. While this book and Red Rising were not all that long, they did take me quite a long time to read them; they were a slow read. To some this would sound as if I wasn't enjoying it and it was a struggle to read but it was quite the opposite. It is so beautifully written that I wanted to absorb every word on the page. So much is condensed into so few pages, you may only read a couple of pages but you take so much more away from those few pages then you would from reading several chapters of most books. One of many quotes that stood out to me was this:
"Then comes a gravPit, which pulls them back toward the source of the explosion like a vacuum collecting flies; and then comes the third - pure kinetics - to destroy armor and bone and flesh, blowing the warriors outward, into the air, scattering their pieces in the low gravity like breath scatters the seeds of a dandelion."
I am not normal a huge fan of metaphors as it is so easily to overdo them and many are haphazardly thrown in among the narrative. Brown, however, uses them beautifully.
The terminology in this book is still as complex as Red Rising and, at times, utterly baffling. However, Brown's descriptive techniques are utterly compelling and have you absorbed right into the story. You feel what Darrow feels, his pain, his happiness, his fear, everything is so vivid.
The Characters:
Oh boy, just when you think you know a character, Brown flips everything around. TRUST NO BITCH (I refer to man and woman cause hey sexism is for losers). One thing I will say about Brown is that he really does know how to create great, unique and vividly real characters.
Darrow:
Darrow is not the most lovable character but I think, as a person with the weight of the world on his shoulders, he is a great leader, but certainly incredibly flawed. Just like I did in Red Rising I found myself *facepalming* some of Darrow's decisions. Darrow continues to develop in this story and it is clear how his relationships with other characters in the story has shaped into the person he is.
Mustang:
I didn't really like Mustang in Red Rising, I felt there was something really lacking in her characterization and I just couldn't warm to her, or feel really anything for her. As this story progressed I felt myself enjoying her character a great deal more. The turning point in my attitude toward her came after this statement:
"He said he always had his eye on me." She reaches into her pocket, pulls something out, and drops it onto the floor. "So I took one of his."
Okay Mustang, I like you now.
Sevro: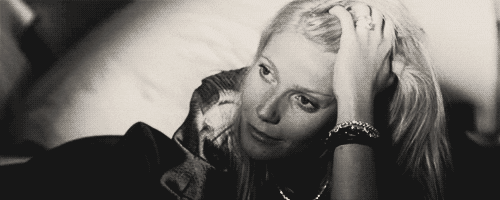 Ya, I still love him, even with his bionic eye, that's true love people. BUT, I have to say, I think Sevro's character has immatured (not a word, but it is now kay?) rather than grown. In Red Rising I loved him because he was a fearsome warrior and leader of the Howler's. He was clever and sneaky but also full of banter. In Golden Son he is ALL banter and jokes. Now don't get me wrong, I LOVE that about Sevro. I still swoon every time I see his name. Sevro is bae. No but really, his character had some serious, WHUUUT moments and you learn a lot more about his past in this book. I just wish I saw more of the wolfish warrior from Red Rising though.
World-Building:
And I thought the world-building in Red Rising was good... Brown surpassed himself in Golden Son. We learn more and more about the world but what I loved most about the world-building was not how vivid, unique and compelling it was, but how we learn about it so naturally. Bulks of information aren't shoved into our faces, Brown cleverly shows us the world bit-by-bit through the eyes of Darrow, he is as clueless about the world outside the mines as the reader is. The more contact he has with the colours of society the more we, as the reader, learn about them. I learnt so much more about the other colours, especially the Blues and Obsidians. We are not immediately told Obsidians are this and the Stained are this, we find this information out slowly as we meet each of these new characters. Everyone knows the importance of showing, not telling, in descriptive writing, but not everyone can do it as well as Brown.
The Ending:
I am not going to spoil this for anyone so I will instead leave you with a GIF expressing my feelings on that ending: