"Waiting On" Wednesday is a weekly event, hosted by Breaking the Spine, that spotlights upcoming releases that we're eagerly anticipating.
My Most Anticipated Book of the Coming Months: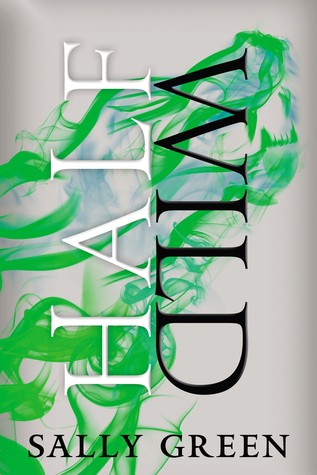 Title: Half Wild
Author: Sally Green
Publisher:
Viking Juvenile
To be Published: March 24th 2015
Pages: 400
Goodreads Synopsis:
"You will have a powerful Gift, but it's how you use it that will show you to be good or bad."

In a modern-day England where two warring factions of witches live amongst humans, seventeen-year-old Nathan is an abomination, the illegitimate son of the world's most powerful and violent witch. Nathan is hunted from all sides: nowhere is safe and no one can be trusted. Now, Nathan has come into his own unique magical Gift, and he's on the run--but the Hunters are close behind, and they will stop at nothing until they have captured Nathan and destroyed his father.
Why I am eagerly anticipating Half Wild:
I absolutely LOVED the first book in this series, Half Bad. I haven't read Half Bad in a while but I remember loving how dark it was and the fact that the book focused on a male witch. It was quite different to other books I have read and the writing style was really enjoyable. I will be reading Half Bad soon and will hopefully have a review up for it, as I never reviewed it the first time I read it.
Have you read Half-Bad? What did you think about and will you be picking up Half Wild? What book are you must excited for?