How weird is it writing 2015, I just can't get used to it. I do, however, love that this year has a 5 in it, best number ever right? Anyway, today I will be sharing with you what I have read this past week and what I am hoping to read this coming week. This is a meme hosted by Sheila over at the
Book Journey
, so be sure to click on the link to go check her out.
This week I read a total of 4 books which is pretty good for me because I usually do not have that much time for reading, but because I am on break from Uni, I just had work and family time so a little extra reading time was available.
The first book I read this week was:
Goodreads Synopsis:
Sixteen-year-old Kaye is a modern nomad. Fierce and independent, she travels from city to city with her mother's rock band until an ominous attack forces Kaye back to her childhood home. There, amid the industrial, blue-collar New Jersey backdrop, Kaye soon finds herself an unwilling pawn in an ancient power struggle between two rival faerie kingdoms - a struggle that could very well mean her death.
I love Holly Black, her book The Coldest Girl in Coldtown is one of my favourite books, so I had to pick this one up. I was incredibly disappointed by this one and gave it three stars on goodreads, more 2.5 stars though. There was insta-love, some not-so-great characters and not a very interesting plot line. To see my full review of this in Goodreads just click HERE.
The next book, and my first read of 2015 was:
The Iron King by Julia Kagawa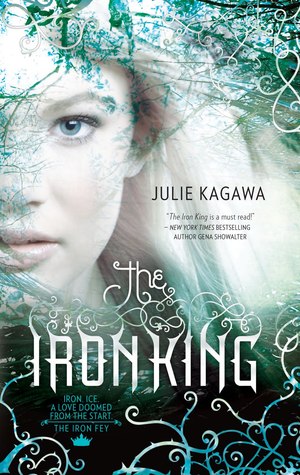 Goodreads Synopsis:
Meghan Chase has a secret destiny; one she could never have imagined.
Something has always felt slightly off in Meghan's life, ever since her father disappeared before her eyes when she was six. She has never quite fit in at school or at home.
When a dark stranger begins watching her from afar, and her prankster best friend becomes strangely protective of her, Meghan senses that everything she's known is about to change.
But she could never have guessed the truth - that she is the daughter of a mythical faery king and is a pawn in a deadly war. Now Meghan will learn just how far she'll go to save someone she cares about, to stop a mysterious evil, no faery creature dare face; and to find love with a young prince who might rather see her dead than let her touch his icy heart.
I was feeling very anti-Fay after reading Tithe but I wanted to give another Faery book a-go before giving up on the genre completely so I picked up this book. I much preferred the Iron King to Tithe. They shared some similarities as they both relied heavily on existing Faery myths and legends but Kagawa's story was much more exciting and the characters were much more likable. I gave this a 3.5-4 star rating and you can read my full review on Goodreads HERE.
Following on from this I picked up:
Percy Jackson and the Lightening Thief by Rick Riordan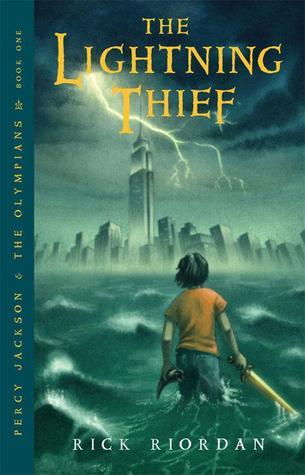 Goodreads Synopsis:
Percy Jackson is a good kid, but he can't seem to focus on his schoolwork or control his temper. And lately, being away at boarding school is only getting worse-Percy could have sworn his pre-algebra teacher turned into a monster and tried to kill him. When Percy's mom finds out, she knows it's time that he knew the truth about where he came from, and that he go to the one place he'll be safe. She sends Percy to Camp Half Blood, a summer camp for demigods (on Long Island), where he learns that the father he never knew is Poseidon, God of the Sea. Soon a mystery unfolds and together with his friends -- one a satyr and the other the demigod daughter of Athena -- Percy sets out on a quest across the United States to reach the gates of the Underworld (located in a recording studio in Hollywood) and prevent a catastrophic war between the gods.
This was a really fun read for me and I had it read in one evening. I am so used to reading really heavy, intense stories that this was a nice break. Even though it is a more fun and easy read it is definitley not short of action. It also has some great characters and I can't wait to pick up the rest of the series. Find my full review HERE.
Defiance by C.J. Redwine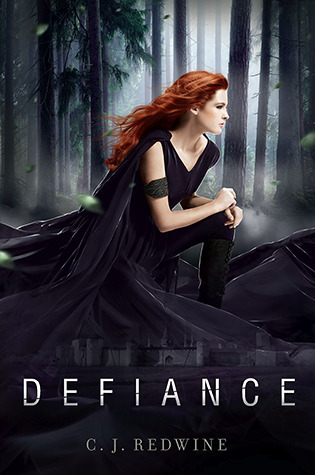 Goodreads Synopsis:
While the other girls in the walled city-state of Baalboden learn to sew and dance, Rachel Adams learns to track and hunt. While they bend like reeds to the will of their male Protectors, she uses hers for sparring practice.
When Rachel's father fails to return from a courier mission and is declared dead, the city's brutal Commander assigns Rachel a new Protector: her father's apprentice, Logan—the boy she declared her love to and who turned her down two years before. Left with nothing but fierce belief in her father's survival, Rachel decides to escape and find him herself.
As Rachel and Logan battle their way through the Wasteland, stalked by a monster that can't be killed and an army of assassins out for blood, they discover romance, heartbreak, and a truth that will incite a war decades in the making.
Okay, so I haven't yet finished this one but I am nearly finished this one and while I am writing this it is only half seven Sunday night, so I will have this read by the time it goes live. So, what do I make of this one? Well, meh. I really disliked the first half which had very little plot line and waaay too much of a romance build up. After the halfway point, the romance part died down but I still feel like I am more skim reading this one. I will reserve my rating until I finish the book but if you click HERE you will be able to see my status updates on this one, be warned they not all that positive.
So, now we come onto the books I will be reading:
Okay, not going to lie, I find it impossible to stick with what I want to read so I will probably deviate from this list but here are some that I might pick up this week: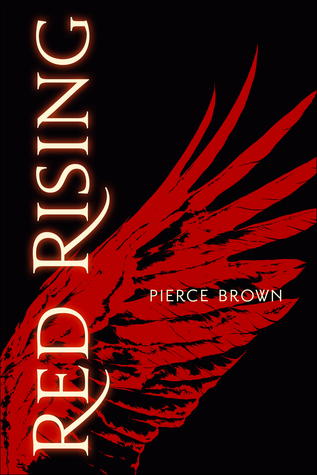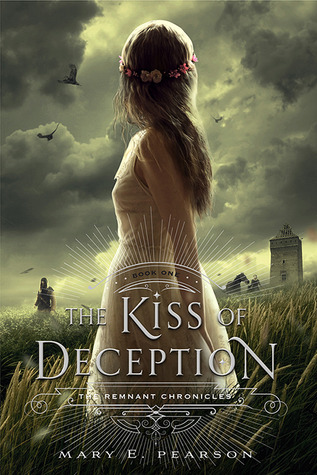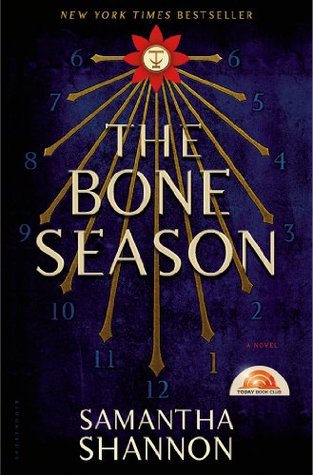 If you have read any of the books let me know what you thought in the comments below and if you yourself have participated in this please feel free to leave a link below as I would love to check it out.